About Prolis LIS Software
A Lab Solution designed
by Physicians & Laboratorians
Welcome To American Soft. Solutions Corp.
A technology organization specializing in laboratory information and management systems. Our headquarters are located in New Jersey, and we take pride in developing the Laboratory Information System (LIS) suite of products.
Our products have been designed and developed under the direct supervision of a Laboratorian with over 30 years of clinical laboratory experience. This includes expertise in Tech bench work, laboratory operation management, procurement management, and billing. With this level of experience, we have created software that is reliable and meets the necessary requirements for medical information. Our Lab Information System (LIS Software) is fortified by a licensed physician with up-to-date knowledge of laboratory informatics.
We constantly strive to stay up to date with the latest trends in the diagnostic laboratory market. This is why we receive constant input of new information from US-based laboratories. We are committed to providing our clients the highest quality products and services.
Our story began in 1999 in New Jersey when a laboratorian turned coder had a revolutionary idea to create a software system to simplify lab management. With over 20 years of experience owning and managing his own labs, he knew firsthand the challenges that lab professionals face on a daily basis. He set to work on his first version of a LIS system that he developed and deployed in a clinical laboratory.
For years, he continued to automate lab processes, deploying one LIS system after another. He and his team of developers listened closely to the needs of laboratorians across the United States and conducted extensive research and development. They were determined to create a system tailored to the industry's unique needs. And that's how Prolis was born.
Over a decade of heavy R&D, testing, and collaboration with the lab community, the laboratorian turned coder, and his team developed Prolis, a professional LIS software that has since become a leading provider of clinical laboratory information systems. Our team of experts understands the challenges facing the modern laboratory, and we are dedicated to helping our customers overcome them.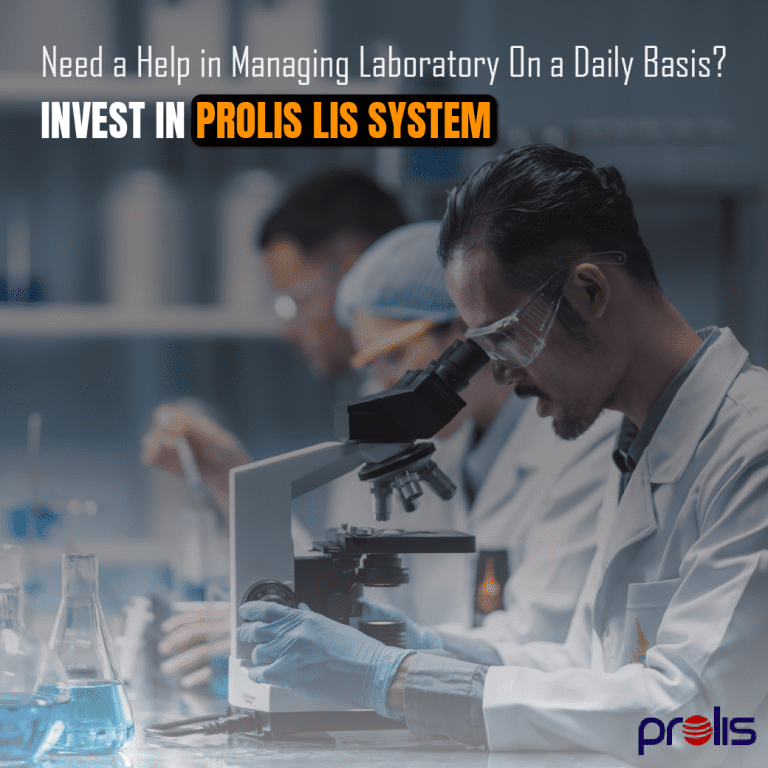 Prolis Laboratory Information System
At ASSC, our passion for lab management and dedication to our customers is evident in everything we do. We believe that technology should make lab management easier, not more complicated, and our software reflects that. It is user-friendly, customizable, and designed to meet the specific needs of each lab we serve.
When you partner with Prolis, you'll benefit from our unwavering commitment to customer service. Our team is always available to provide support and answer any questions, and we're constantly updating and improving our software to meet the evolving needs of the industry.
Single Module LIS Lab Software
At ASSC, we're proud to offer Prolis as a solution that empowers laboratories to thrive. Whether you're a small local lab or a large-scale operation, our LIS software can streamline your workflows and enhance accuracy, ultimately improving patient care.