Health Level 7 (HL7) Protocol Tutorial
If you work in the medical industry, chances are you've heard of HL7. Health Level 7 is a set of standards for transferring electronic health information between different computer systems. In this tutorial, we'll explain what HL7 is and how it works. We'll also provide some tips on how to use HL7 to manage your data more effectively. Finally, we'll offer some resources for further reading on the topic. Whether you're new to HL7 or just looking for a refresher. This guide will give you the information you need to get start.
What is HL7 and what does it stand for
HL7 is a communication protocol use for the electronic exchange of clinical and administrative data. It stands for Health Level 7 and designed to facilitate the sharing of patient data among healthcare institutions. HL7 consists of nine different versions, with the most current version being Version 2.6.1. This version includes guidelines such as those related to message structure, data vocabulary, and transport protocol. Which used to ensure that healthcare-related information stored and transferred correctly between computer systems. Adoption of HL7 by healthcare organizations enables increased interoperability across various digital platforms and simplifies communication at every level—from hospitals to laboratories, pharmacies, physicians' offices and more.
Overall, HL7 makes it easier for healthcare institutions to collaborate, practice evidence-based medicine, provide better outcomes for patients, and remain competitive in an ever-changing industry. As such, its use in health informatics is growing rapidly—making HL7 an essential part of modern healthcare infrastructure.
How can Health Level 7 be used in healthcare
Health Level Seven (HL7) one of the most widely used interoperability standards in the healthcare industry. As a global standard, HL7 helps link together Electronic Health Record (EHR) systems across different organizations. Also allowing real- time communication between practitioners while still protecting patient privacy and confidentiality. This can incredibly useful in multi-site studies and research projects, as well as in complex cases where multiple providers involved. Furthermore, HL7 can enable providers to access timely and accurate clinical information from other medical facilities or organizations. On the administrative side, HL7 allows for the processing and exchange of claims information and eligibility data between different payer domains, streamlining insurance billing processes. Overall, HL7 plays a crucial role in improving efficiency and helping patients get the quality care they need.
The benefits of using Health Level 7 in healthcare
Through the use of HL7, healthcare organizations can gain greater efficiency in their operations and communication. HL7 is an interoperability standard for the exchange of medical information between different systems and software such as EMRs, clinical applications, and health information databases. This type of messaging helps streamline workflows while simultaneously maintaining the security of patient data by allowing disparate computer systems within a care delivery network to communicate quickly and accurately. In addition to increased safety and speed, facility staff can more easily manage function-specific tasks. As well as coordinate clinician workflow securely with outside facilities and other providers.
By having this connection to a wider world of health data virtually at one's fingertips, clinicians are better inform when it comes to making their decisions; leading to better outcomes for their patients. Ultimately, HL7 acts as bridge between healthcare organizations both large and small in order bring better care to those who need it most.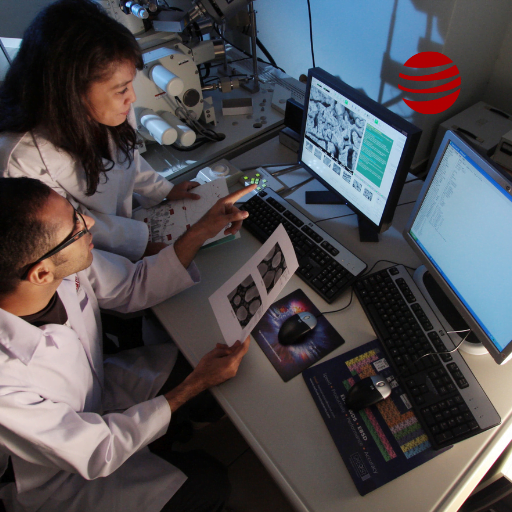 The different types of data that can be exchanged using HL7
Health Level 7, commonly known as HL7, is an international technical standard for exchanging health-related data between different computer systems. It is an essential tool for healthcare organizations, as it helps to facilitate efficient and secure transfer of data. Each message exchanged using HL7 conforms to certain standards, allowing computers to interpret the data contained in the message accurately and reliably. The type of information that can exchanged using HL7 includes patient medical histories, laboratory results, patient demographics, and financial data related to insurance policies and billing information.
Also supports the exchange of image files such as radiology scans, ECGs, echocardiograms and other advanced forms of diagnostic imaging. Additionally, HL7 enables clinicians to access electronic health records on a real-time basis. All this makes HL7 an invaluable tool for healthcare providers when it comes to streamlining their operations and providing better services to their patients.
How to start with using HL7 in your own healthcare organization
The healthcare industry has embraced the use of HL7, a standards-based protocol for transferring medical data, to improve patient care.. If your healthcare organization is looking to use HL7, there are several steps you can take to get started. Firstly, it's important to become familiar with the HL7 specification itself—to understand. How it presents data and what elements are necessary for its correct operation. Next, you will need to identify which applications in your organization generate and receive clinical data so that you can determine which systems need to be compatible with HL7. After that, employ an experienced consultant who is knowledgeable about setting up HL7 interfaces between different software applications securely and efficiently.
Finally, now that your system is set up according to the specification. Ensure that your staff knowledgeably and confidently use the program by providing adequate training and support when necessary. The good news is that the hard work to getting started with HL7 is worth it. Organizations all over the globe successfully employ this technology for communicating medical information reliably for improved patient safety and better healthcare outcomes. So don't hesitate; if your organization has yet to make use of HL7 protocols, now's a great time to begin!
Healthcare providers are starting to see the value in using HL7 for exchanging data. It can help improve patient care and communication between different departments within a hospital. If you're looking to get started with HL7 in your own healthcare organization, our team can help. We have experience implementing HL7 in both small and large healthcare organizations. Let us know if you have any questions or would like more information on how we can help with this powerful standard.
How Sample Accession Helps to Improve TAT and Efficiency of Laboratory?       In the realm of laboratory operations, time is of the essence.
The Ultimate Guide To Smooth Laboratory Operations Laboratories are the beating heart of scientific progress and innovation. Whether you work in a research institution, a
Importance of Interfacing Machines to your LIS: A Comprehensive Guide       In today's technologically driven world, laboratories are increasingly relying on Laboratory Information